SpiritLightInsight
Reading ✧ Healing ✧ Meditation ✧ Clairvoyant Development
Insight ✧ Guidance ✧ Inspiration
A message from Debra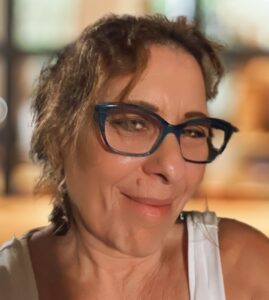 Welcome, and thanks for visiting SpiritLightInsight.
In a clairvoyant reading, I look at and directly speak to your spirit; the divine being that you are.
Acknowledging this part of you validates your spirit and creates a powerful, safe space to heal and re-align with your vision and purpose.
In each session, you will receive present-time communication about your growth, direction, what you are creating as a spirit, and the energies that might get in the way.
Sessions are healing and help you find clarity by clearing the clutter from those areas where you're feeling stuck or at a crossroads.
The goal is to fine-tune your energy and give you the freedom, clarity, and space to live your purpose, be who you are, and express yourself as you are.
We also offer classes, workshops, and clairvoyant development, so be sure to check out all our offerings!
Shine Your Light! Debbie
Mentoring is for those interested in exploring and developing their natural psychic abilities. Check out our Clairvoyant Development program.
1-1 sessions available
Meditation
Join a workshop or class to learn new techniques, heal, practice using your psychic abilities, and experience the freedom to be who you are.
NEXT 6-WEEK CLASS SERIES
February, 2024
This 6-week class is for the healer, empath, sensitive, caregiver, teacher, or anyone interested in innovative psychic healing techniques. Classes offer creative soul-utions for healing the healer in you.
Join us to create healthy boundaries, work with spirit guides, own your space, and much more. Click here for details.
Daily meditation brings a renewed sense of harmony and balance into your life.
Debra offers various guided meditations and workshops designed to help you connect more fully with your natural psychic abilities.
Each meditation offers effective techniques to promote energy release, increase clarity, and align you with your vision and purpose.
Debra's Musings
Debra publishes articles on Medium and her Daily Muse Blog that offer a unique, clairvoyant look at everyday life.
Her posts offer thought-provoking healing messages, words of wisdom, and encouragement.
Also included are meditation tips and general information about astrological or planetary influences that affect your energy.
Read more on Medium or Daily Muse
For a complete list of services with full descriptions and pricing, please visit the Services and Pricing page