Free Guided Meditations
for awakening souls of all levels
Take charge of your journey!
Debra Taitel of SpiritLightInsight is pleased to offer you access to FREE previously recorded guided meditations. These meditations offer valuable, life-changing techniques to enlighten, heal, empower and enhance your spiritual growth. You will be awakening to and using your natural psychic abilities in each meditation. Meditations are designed for spiritual seekers and awakening souls from the beginner to those who currently have a meditation practice.
Enjoy an hour of peace and transform your life as Debra gently guides you to take charge of your inner world and experience a sacred and joyful space within. You are welcome to listen or download the meditations! If you have questions about guided meditations or would like more information on Awakening Souls Meditation Workshops send me an email: Debra@SpiritLightInsight.com
Transforming Chaos to Calm 60 Minute Meditation Workshop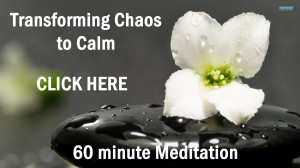 Our lives are filled with constant distractions, chaos, and drama. This workshop is for when all of that energy seems magnified and becomes overwhelming.
In the workshop, you'll be guided to transform the chaos to calm as you explore how the connection with your spirit-self and owning your space creates a sense of completeness and inner peace.
When your inner world is calm and at peace, it radiates from your being. and you can sit back and watch what's happening in the outer world and not get caught up in or take on the chaos. (Please note this meditation was a teleclass previously recorded in December 2013 so there are several holiday references)
Show Me the Money! 60 Minute Meditation Workshop
It's not just about money, this class is all about prosperity and abundance! Would you like to raise your having-ness for money, a relationship, abundance or anything else you wish for? Sometimes it's not whether you can create and manifest but your ability to "have" what it is you want.
This meditation will guide you to your true vibration of prosperity and give you techniques on how to raise your having-ness and increase your money flow. (Recorded 2019)
Enjoy the workshops!
Shine your light! Debbie Taitel
Debra is a gifted clairvoyant reader, spiritual healer and intuitive coach providing insight and guidance to clients around the world. Based in Chicago, Debra also writes a spiritual blog and leads meditation workshops that help people heal and awaken to their own truth and spiritual gifts.
If you'd like more information or notification about future meditation workshops, teleclasses, reading discounts and other
offerings please join my mailing list. You will only receive the mailings you are interested in receiving.
My philosophy that "every spirit is unique" recognizes you might prefer other ways of getting in touch:
Phone: (224) 300-0576
Email: Debra@SpiritLightInsight.com
Our services are not intended as a replacement for medical attention.
For this reason, if you are seeking medical and/or mental health advice or
treatment please see your health care professional.